Connecting Cyclists with Iowa Communities since 2001
We BIKEIOWA
BIKEIOWA exists to promote Iowa and it's world-class bicycle-friendly communities, trails and events.
Our store helps us to promote and grow our brand as we educate the masses on Iowa's world-class cycling amenities.
Here are our most prominent pages:
News | Events | Features | Reviews | Bike Shops | Trails | Cities | Portals | Sponsors
Iowa is really a pretty cool place to live. YOU should come visit!
About Us
BIKEIOWA.com has been connecting cycling with Iowa communities since 2001.
We live and breathe cycling in Iowa. 
BIKEIOWA is home to the most comprehensive list of Iowa Bike Rides and Events and we are dedicated to keeping cyclists up-to-date on:
Rides and Events
News
Features and Reviews
Destinations
Bicycle-Friendly Cities
RAGBRAI news
Ride of Silence
Iowa Racing Scene
Trail and Bike Lane Information
Advocacy and Legislative issues
Historical Iowa Cycling Data
And LOTS more
Find out more on BIKEIOWA's About Us page which includes more details.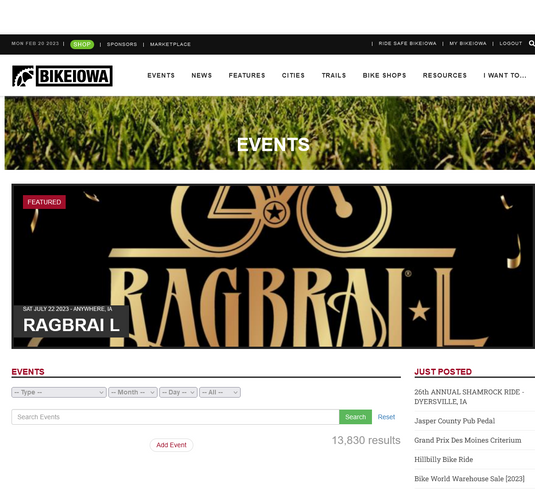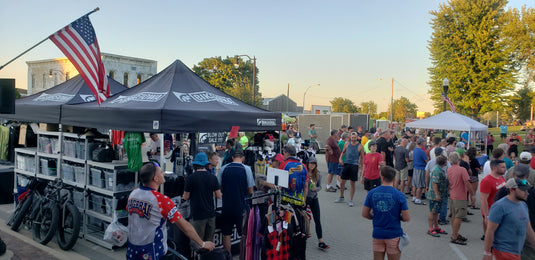 We are more than just t-shirts!
Did you know that BIKEIOWA.com:
Hosts the largest cycling event calendar in the Midwest!
Promotes over 1,000 annual rides, races and charity events
Showcases Iowa trails, cities and bicycle-friendly businesses
Organizes cyclists for grassroots advocacy along with the Iowa Bicycle Coalition.
Shares cycling news, features and  reviews from across the state
Presents annual Des Moines Ride of Silence, a memorial to fallen cyclists
Connects 1,020+ Iowa communities   and 330+trails with cyclists
We BIKEIOWA... Do YOU?
THANK YOU for supporting BIKEIOWA.com. 
Your purchase helps us do all this and more!

~ Scott Sumpter
BIKEIOWA founder and (still) lead mule